Covid 19 Message
At Wallace Family Dentistry, our main goal has always been to protect the health of our patients, our team, and our community. If you have been in our office, you know that infection control is a top priority. Our infection control processes are made so that when you receive care, it is both safe and comfortable. We want to tell you about some of the infection control procedures we follow to ensure patient and staff safety.
Our office follows infection control recommendations made by the American Dental Association (ADA), the U.S. Centers for Disease Control and Prevention (CDC) and the Occupational Safety and Health Administration (OSHA). We follow these agencies closely so that we are up to date on any new rulings or guidance that may be issued. You will notice some of these changes at your next visit.
· Our office will communicate with you prior to your appointment to ask some screening questions. You will be asked these questions again upon arrival to the office as well as having your temperature taken and recorded.
· We are asking patients to please wait in their vehicle until we can get you checked in. This may increase wait times, but we are doing are best to get patients with their provider as quickly as possible.
· We are asking patients to wear a mask or a facial covering unless in the treatment room. If you do not have one, we can provide one for you.
· We are asking patients to come into the office alone, if able. Caregivers and parents of children are the exception. Your guest will not be allowed in the treatment room unless it is necessary and after checking in, we will ask your guest to please wait in their vehicle until treatment is completed.
· We have hand sanitizer that we will ask you to use when you enter the office. You will also find some in the reception area and other places in the office for you to use as needed.
· You will see that our office no longer offers magazines, children's toys and coffee bar as these items are difficult to clean and disinfect.
· Appointments will be managed to allow for social distancing between patients as much as possible. This may mean less availability when rescheduling.
· A full overview of our changes will be reviewed on the phone prior to your appointment.
We wish you all good health. Please know that we will get through this together!
Be safe,
Dr Mike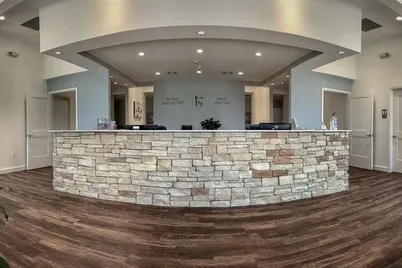 Find out about our practice, our facilities, and services we provide.
Family matters at Wallace Family Dentistry.